Breaking into a wheel of Parmigiano is a difficult feat. There are century-old tools used to break through the layers of skin with out damaging the delicous insides. Check out some of the steps The Chew team took to open up their massive wheel.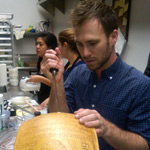 Cutting into the crust.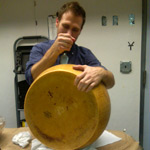 Slowly cutting through the outer layers.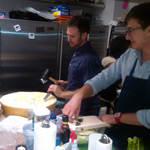 Digging into the cheese.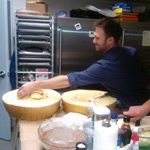 Ready to eat!